About the Developer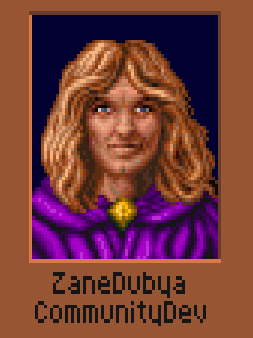 Hi, this is Zane! I'm the developer of MedievaLands. If you see me in the game (my handle is ZaneDubya), please say hi!
I'm a huge fan of the original games, which were created by Ybarra Productions for The Sierra Network, which was later renamed The ImaginNation Network. I was one of the many people who played Yserbius and Twinion and fell in love with the welcoming community and a dungeon that seemed to go on forever. MedievaLands, which went live on March 29, 2019, is my remake of these favorite games from my childhood.
My hope is that MedievaLands will be a fun adventure for new players and a welcome respite for returning players. As it turns out, you can always come home - but sometimes that means you need to rebuild that home from scratch.
A few notes about the application:
This program copies itself to your Documents directory under /Games/CommunityKit. It does this so it can update itself in a known location. Each time the program runs, it checks for updates and automatically patches itself.
The MedievaLands game engine is written in C#, with the server running on .NET Core 2.0, and the client running on the FNA Framework on Windows and Mac. The total server/client codebase is approximately 126,500 lines of code.
I developed MedievaLands over the course of eight months in 2018-2019, and first released the remake of Shadow of Yserbius on March 29, 2019. I started work on Fates of Twinion in October of 2019. Closed testing for Twinion began on January 24, 2020. Including time spent writing framework code not specific to CommunityKit and time spent deciphering the Yserbius data formats and game mechanics, I estimate that I have spent 3,000 hours on the MedievaLands project.